Over time, the smartphone is slowing down. This happens for several reasons. Between them and usually the main one, it is in full memory of the cell phone. They can be old applications, application data, caches, photos, videos, and music, and even cell phone viruses installed in the device memory. The only solution to all this, and to improve the speed of your smartphone is to format the phone.
Step-by-step cell formatting
It is a simple procedure as long as you follow all the steps below. If you are unsure, do not format the phone. Remember: we are not responsible for what happens to your device. If you do not know what you are doing, you should seek the advice of a professional or an authorized service center.
Step one: Back up your phone
Backup for Android devices: You have to activate your account on Google, creating an email in Gmail and signing up for your smartphone. Just go to your Android settings and look for the Backup option. On some devices, this option will be under the "Privacy" settings. This will, however, only back up applications, and you may lose your SMS, MMS, and custom device settings. Also go to "Settings" and then "Accounts" by tapping "Google Account". Enable synchronization and backup.
Backup to iOS devices: You can back up through iCloud or iTunes. In iCloud, just access by your iPhone or iPad in "settings -> iCloud -> backup" by turning on the (green slider) option. Tap "backup now," and wait. You must be connected to a wireless network for the backup to be successful. In iTunes, touch "file," "devices," "download purchases," as long as your device is connected. You'll see the backup available in the iTunes menu.
Backup to devices with any operating system: You can download and install Google Photos, Dropbox, OneDrive, the Box, and other applications to upload files to the cloud. Just choose which files you want to sync from your smartphone to the cloud, and use a wireless network to upload the files, which can take a while. It is worth remembering that there are many applications available that automatically back up your data and free up space in the device memory , just choose one in the application store for your smartphone.
tep two: how to delete files from the phone?
Clear data from Android devices: Go to "Settings", and touch "Storage". Look for SD card. Touch Format SD card and confirm. Still in "Settings", go to "internal storage / internal memory". Touch to format or delete data from the internal memory, confirming. The procedure is worth to format LG cellphone, Samsung cellphone format, Motorola cellphone format, and Android cellphone format, either.
Erase data from iOS devices: Touch "Settings", and go to "General". Tap "iCloud use and storage" and go to "manage storage." Erase as much data as you can by tapping the different options. From iTunes, you can delete the files that appear in the menu of your device manually.
Erase device data with any operating system: programs like PhoneClean can help you with this task. For Android, Titanium Backup is one of the best apps for this.
Third step: how to format the cell phone? How to return the phone to factory settings?
Return to factory settings on Android devices: go to "Settings", "Backup & Reset OR Privacy". Touch "restore factory default" and confirm deleting everything you can.
Back to the factory settings on iOS devices: On your iPhone or iPad, go to "Settings," "General," "Reset." Touch "Delete content and settings". In iTunes, go to the "Summary" panel when connecting your device to your computer, and then click "Restore."
Return to the factory settings on any operating system: You can use applications for this. Some of the above applications offer resources for you to do this formatting and still recover your files later.
Step Four: Restore Your Custom Settings
In the last step, simply register your Google or iCloud account on the device to resynchronize all your settings and information. Using an application of your own, simply set it to restore your backup files, and end the problem of slowing the device and having more space for other files and apps . That simple!
Gallery
4 Ways to Send Ringtones to Your Cell Phone Through Email
Source: www.wikihow.com
How to Control Your Cell Phone Use (with Pictures)
Source: www.wikihow.com
Step-by-step guide on how to format your Android phone
Source: uncova.com
How to Format Your Text in iPhone Notes: 10 Steps (with …
Source: www.wikihow.com
4 Ways to Send Ringtones to Your Cell Phone Through Email
Source: www.wikihow.com
4 Ways to Send Ringtones to Your Cell Phone Through Email
Source: www.wikihow.com
How to Convert Video to Cell Phone Format Using Prism: 7 Steps
Source: www.wikihow.com
How to Add ICE to Your Cell Phone: 10 Steps (with Pictures)
Source: www.wikihow.com
The Easiest Way to Make Your Own Cell Phone Jammer
Source: www.wikihow.com
How to Upload Ringtones to Your Cell Phone Via Bluetooth
Source: www.wikihow.com
How to Send and Receive Data from Your Cell Phone to Your …
Source: www.wikihow.com
How to Format or Reset A Android Phone & Tablet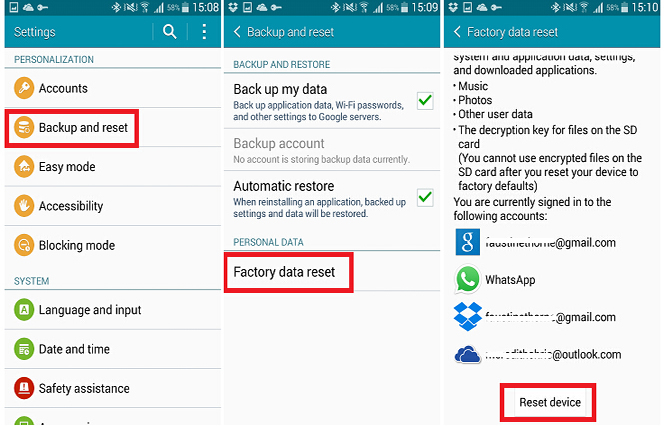 Source: www.androidphonesoft.com
How to Call Your Cell Phone from the Internet (with Pictures)
Source: www.wikihow.com
How to Maintain Your Mobile Phone: 14 Steps (with Pictures)
Source: www.wikihow.com
How to Send and Receive Data from Your Cell Phone to Your …
Source: www.wikihow.com
How to make iPhone ringtones with iTunes for free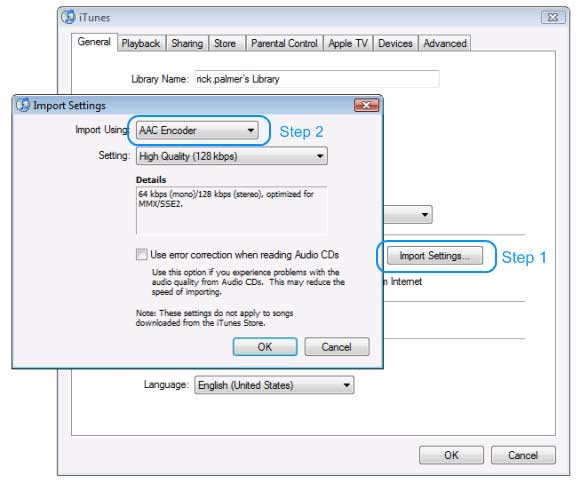 Source: www.itworld.com
How to Control Your Cell Phone Use (with Pictures)
Source: www.wikihow.com
3 Ways to Clean Your Cell Phone
Source: www.wikihow.com
3 Ways to Clean Your Cell Phone
Source: www.wikihow.com
How to Use Your Cell Phone in Public: 10 Steps (with Pictures)
Source: www.wikihow.com